American brand A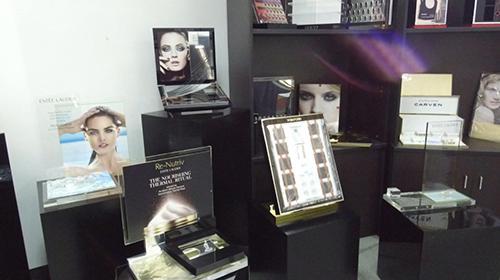 This display was made using various hot stamping processes, including large-area stamping, riser edge stamping, partial stressing and so on. These processes require a manufacturer with expertise and experience and relevant techniques.
Gold and silver are some of the most popular colors used in the marketing displays of many brands in the cosmetics industry as they give off luxurious aesthetic. The hot stamping processes used in the production of the display is highly important to the quality of these colors on the finished display.
Our designers are extremely skilled in the use of CNC 3D carving and polishing techniques. They are able to create complicated textures and shapes. After CNC 3D carving and hand polishing, the acrylic components will become crystal clear and will look magnificent. The parts of the display are moveable and interchangeable, facilitating easy transportation and increasing display flexibility.
All of our products must pass strict temperature, impact, transportation, and reliability testing before they can be shipped.
---
American brand B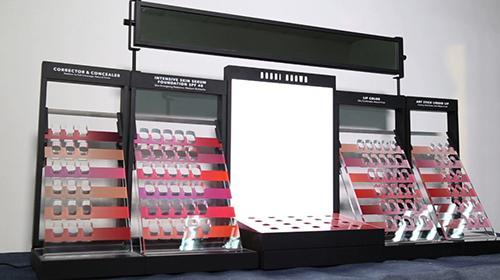 In this example you will see our material integration abilities. The display is constructed from acrylic, stainless steel, and metal hardware components. The production techniques include injection molding, blistering, grooving, and bending.
It is difficult to finish a complex surface because different materials have varying physical properties. To make high quality displays of multiple materials requires excellent design and production techniques.
In order to provide our customers with the best products, Trust-Sun controls the tolerance between different materials to guarantee quality display performance.
As for the combination of certain materials, we perform all relevant tests, such as adhesion, temperature, bonding strength, weather tolerance, and so on. This ensures that the material combinations we choose will construct properly and not deform without warning.
For light components, we ensure their stability by following the official safety requirements set forth by the European Union and North American governing bodies.
All lighted products undergo strict aging and safety testing so that they are assured to be free from fire and other safety hazards.
---
American brand C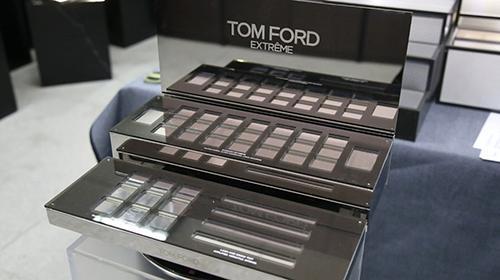 This product features a large stainless steel component that was carefully designed by our experts. We promise that the mirror finish will not be damaged through any of our processing or transportation techniques. Mirrored finishes give off a luxurious appearance and pair well with acrylic and glossy wood.
Stainless steel is an extremely popular display material because of its beautiful yet strong appearance.
The wood on this display features a reflective piano lacquer that looks great alongside the stainless steel features. The various components are welded and polished for an outstanding finished product.
Hiding welding points through grinding and polishing is one of the challenges faced in this project. The processing abilities of our company are evident in this particular case.
Because of the excellent design in the early stages and polishing in late stages, our products are perfect in detail.