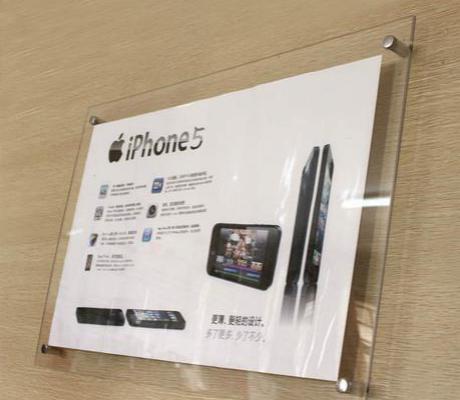 Acrylic display board is an acrylic sheet fixed to a piece of PS foam board, PVC foam board, high-density board, or other materials. Acrylic display board installation procedures are as follows.
1. Twist off the caps of comparable sign standoffs and fix the sign standoffs to the acrylic board surface. Then use a drill to drive 4 sign standoffs at each corner.
2. Place the acrylic display board at the position to be fixed. In order to settle the board at a right angle, you can mark the corner at first and check to see if it is straight.
3. After that, punch 4 holes in the wall with an electric drill and plug the wall anchors into the holes.
4. Repeat the first step. Twist off the caps of the comparable sign standoffs. Put tapping screws into the linking column and then press tightly.
5. After fixing the 4 sign standoffs, press the caps with screws into the board and twist tightly.
In our daily life, since acrylic boards are highly transparent, smooth on surface, wear-resistant, fireproof, they are widely used in many different situations including commercial and retail applications.