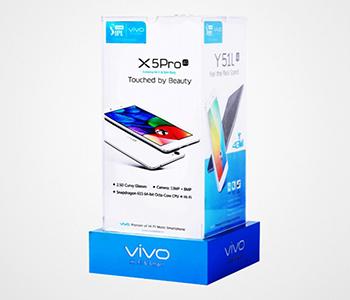 To meet different customers' needs, the materials of displays involve various constitute groups of metals, acrylic, wood or others.
A custom display will be designed according to researches of its structural appearance, functions, potential risks and the way of packing and transport, etc.
Advantages
1. Professional technique development group is able to provide solutions. For example, solutions have been put forward and appreciated by many named bands like Estee Lauder, Bobbi Brown, Clinique and Kiehl's.
2. Project quality must be firstly ensured and time is controlled in a short period, because we are experienced in project development, project arrangement and quality control, etc.
3. In our row material production plant, row materials are high-quality-controlled and are stably and sufficiently supplied through checks and tests at all stages.
We are an acrylic LED light box manufacturer and supplier, offer custom acrylic display products like display stand, display rack, acrylic holder, case, acrylic box and so on. With many years' experience in making custom acrylic products for well-known companies, we are sure to provide quality acrylic light box products for global customers.